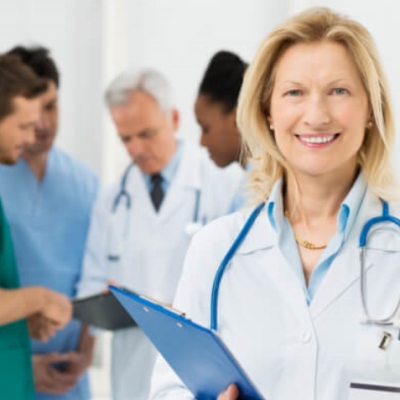 How to Get Testosterone Injections
Men facing years or decades ahead of them who are already suffering from symptoms of Low T owe it to themselves to learn how to get testosterone injections. Testosterone deficiency is more than just a hormonal imbalance. It is a condition that puts a man at further risk of heart attack, stroke, type 2 diabetes, cardiovascular disease, metabolic syndrome, osteoporosis, and other health issues. Getting testosterone replacement therapy (TRT) may be the best thing for male health, vitality, and, yes, sex drive!
Today, men are bombarded with ads in magazines, on the radio, even on television telling them they need testosterone. Do all men really need testosterone injections?
No, many males do just fine with a decrease in testosterone production as they age. Their bodies adjust to hormonal changes. There is also a difference in how fast a man's testosterone levels decline. Certain factors, such as leading a sedentary lifestyle, high stress, poor diet, and lack of sleep can increase testosterone loss. Tumors of the brain or testes can further influence testosterone secretion. Getting plenty of sleep, exercising, and eating right may help protect testosterone levels, but nothing is a sure thing. However, when symptoms of testosterone deficiency arise, that is when it is time to find out where to get testosterone injections.
Here are some facts all men should know about getting testosterone injections:
A hormone specialist is the best person to prescribe testosterone injections. Most men will need other medications along with testosterone to protect natural testosterone production while receiving supplemental TRT. General or family physicians typically are not well-trained in hormone replacement.
Testosterone injections are extremely safe when used as directed. However, getting testosterone when one's body does not need it increases the risk of adverse reactions.
It is only safe to purchase testosterone injections from licensed pharmacies in the US. Buying testosterone injections online from unregulated websites can lead to legal prosecution as well as potentially dangerous side effects.
A hormone specialist is the best doctor for prescribing testosterone injections for men with Low T.
Do I Need a Prescription for Testosterone Injections?
Testosterone is not available over the counter. It is not possible to walk into a pharmacy and ask for testosterone injections. A doctor must prescribe this treatment before purchase. That requires a valid need for the medication. Using testosterone when the body does not need it can offset the balance of hormones. Testosterone is subject to conversion into estradiol and dihydrotestosterone (DHT) by naturally produced enzymes. If a man looks to get prescribed testosterone injections when he does not need it, he can further increase these other hormone levels, leading to potentially severe health risks.
Infertility, testicular shrinkage, depression, aggression, and erectile dysfunction are but a few of the issues that could occur when someone looks for how to get testosterone injections without a prescription. Other issues include identity theft, money loss, and receipt of counterfeit medications when dealing with fraudulent companies on the internet.
To protect one's health and safety, never buy testosterone injections without a valid prescription – and from a reputable US pharmacy.
How Can I Get Testosterone Injections Prescribed?
It is natural to contact a family physician when something is wrong. The symptoms of testosterone deficiency can scare a man, considering he may suffer from memory decline, low libido, weight gain, fatigue, and hair loss. These issues can mean many things, some of them much worse than Low T. However, for many men over the age of forty, changes such as these often indicate a decline in hormone levels that can be easily corrected.
Unfortunately, the ability to get testosterone injections from your doctor may not be the answer. As we mentioned previously, many family physicians have little to no training in hormone replacement. After all, they are general practitioners, not specialists. A family doctor will not want to perform brain surgery, treat a broken bone, or balance delicate hormone levels. Specialists should handle their area of medicine.
For anyone looking to learn how to get testosterone injections, a doctor specializing in hormone replacement therapy (HRT) such as an endocrinologist or sometimes an internist with that training is the best option.
The required steps for getting a prescription for testosterone injections include:
Consultation
Examination
Blood analysis
Medical history review
Follow-up consultation
A consultation, examination, blood test, and medical history review are necessary before receiving a prescription for testosterone injections.
How Much Do Testosterone Injections Cost?
There are two primary types of testosterone injections that hormone specialists prescribe for home use:
Testosterone cypionate
Testosterone enanthate
How much does it cost to get testosterone injections?
The total fee for receiving testosterone therapy depends on the following factors:
Diagnostic medical fees, including testing, examination, and follow-up care
The dosage of testosterone prescribed by the doctor
How often the testosterone shots are to be injected
Which type of testosterone the doctor prescribes
The brand of testosterone selected
Both testosterone cypionate and testosterone enanthate come in brand names as well as generic, pharmacy-compounded options. Many men opt for testosterone cypionate compounded by a pharmacy as that is typically the lowest priced option.
Most men asking how to get testosterone injections will find that their treatment will typically average between one and three hundred dollars a month, sometimes significantly less.
The cost of testosterone injections is extremely affordable and depends on factors such as dosage, treatment frequency, and brand of testosterone.
Where Can I Get Testosterone Injections?
Although it is possible to contact any hormone specialist for a testosterone prescription, office visits with a doctor can be expensive and time-consuming. Where can I get testosterone injections without it costing a small fortune and wasting valuable time?
RX Hormone provides an affordable and convenient option. At our national hormone clinic, we offer free, confidential consultations by phone. Not only does this reduce the time spent away from one's busy life, but it also saves a significant amount of money. The only costs to receive a diagnosis are for the physical examination with a local doctor as well as for the blood testing at a nearby clinic.
We have already negotiated blood test fees with a national chain of laboratories to lower the out-of-pocket cost for our clients further.
For more information on how to get testosterone injections, please contact us by phone or complete the short form on this page and one of our medical advisors will call you.