Throughout childhood and adolescence, human growth hormone provides the necessary stimulation that leads to optimum muscle and skeletal growth, energy, sharp brain functions, a healthy immune system, and more. Then, by the mid-twenties, the production of HGH begins to decline. The twenties are a time of unbridled energy, drive, passion, and most adults are at their physical best. However, as time continues to pass, the body begins to slow down, get older, and perform at a reduced capacity. That is the time to discuss HGH therapy with a hormone specialist.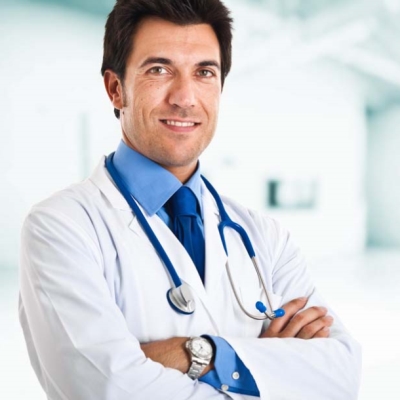 The decline in human growth hormone production is a slow one. Most people have no idea the change is occurring deep inside their bodies. The signs of HGH deficiency come on slowly, perhaps first with insomnia, frequent colds, or reduced energy. Some men and women notice a lack of sexual desire or decreased motivation to get things done. Others see wrinkles, sagging skin, hair loss, and weight gain as a sign they are getting older.
Even worse then the changes mentioned above are the many ways that ignoring human growth hormone deficiency can lead to more severe medical consequences. Low HGH levels can increase the following health risks in adults:
Anemia
Atherosclerosis
Cardiovascular disease
Dementia
Diabetes
Heart attack
High blood pressure
High triglyceride and cholesterol levels
Infertility
Obesity
Osteoporosis
Stroke
The Bottom Line: HGH therapy can help reverse the symptoms and signs of human growth hormone deficiency in adults. Ignoring HGH deficiency can increase the risk of more severe health concerns.
Benefits of HGH Therapy for Adults
Aging is a given – if you are alive, your body will continue to get older. That does not mean a person must settle for the physiological decline that accompanies the aging process. Protecting valuable hormone production is a way to slow down the physiological aging that often leads to other medical issues.
Is it possible to reverse the signs of aging after they occur?
Yes, when given the right tools, the body can restore its former vitality and appearance. While a person might not look like his or her twenty-year-old self at sixty, it is possible to turn back the clock ten to twenty years. That is saying quite a lot as many people with HGH deficiency tend to look a decade or two older than their chronological age.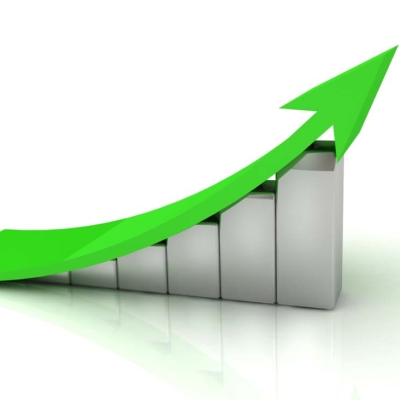 Just as the signs of human growth hormone decline took time to appear, so do the results of HGH therapy. Hormone replacement therapy (HRT) does not work overnight. While some benefits do occur within the first few weeks of treatment, others may take three to six months before they become noticeable.
Not only will human growth hormone therapy reverse many of the symptoms brought about by the decline, but it will also prevent others from occurring. Today, hormone doctors utilize various forms of HRT as preventative medicine. They give back to the body what it needs to function optimally. Time and nature may reduce hormone levels, but biologically identical hormones can fill in the gap.
It is time to learn what you can expect from a customized program of HGH therapy:
Replenishing Energy, Endurance, and Vitality
Low HGH levels often lead to fatigue and a lack of stamina. Just getting through the day sometimes feels like a monumental task. With HGH therapy, energy levels are restored. Enthusiasm, vitality, and the power to get through the day without taking a nap makes anything seem possible. As energy levels increase, so too do the ability to engage in exercise, social outings, and to enjoy quality time with friends and loved ones.
Improving Sleep Quality
Insomnia, restless sleep, and frequent waking all take a toll on the body. A poor night's sleep often leads to impaired functions the next day. The body needs an adequate supply of human growth hormone to help bring on sleep. Otherwise, elevated levels of cortisol will inhibit the necessary sleep that the body needs to feel rested and produce critical hormones such as HGH. Without enough sleep, the pituitary gland cannot secrete enough human growth hormone during the night. HGH therapy improves sleep and hormone secretion and functions.
Sharpening Cognitive Processes
HGH receptor cells are not only located on tissues throughout the body, but also in the brain – especially in the regions that regulate learning, retention, and memory. That is why people who have low human growth hormone levels often complain about lack of focus, impaired mental functions, and trouble remembering simple thoughts. Memory loss is of significant concern and can affect as many as 1 in 8 adults over sixty-five years of age. The fear of dementia is real, but, for many, human growth hormone therapy can help. When the brain's HGH receptors receive an enhanced supply of the hormone, memory and cognitive functions improve exponentially.
Reducing and Reversing Depression, Anxiety, and Mood Changes
HGH receptors in the brain also help stimulate powerful endorphins that ward off feelings of depression, irritability, anxiety, and stress. Human growth hormone improves emotional well-being to the point where it reverses feelings of inadequacy, sadness, and depression. With increased HGH levels you will find that the sense of joy and desire for socialization returns to your life. A renewed zest for living, interest in previous hobbies, and a brighter outlook for the future all combine to improve your quality of life.
Improving Body Composition
The middle-aged spread does not have to be a given factor in life. Loss of lean muscle and increased belly fat do not have to turn your once-trimmed and toned body into a pile of flab. Human growth hormone decline is the likely culprit for both of these concerns, and increasing HGH levels is the answer that will reverse them. By utilizing HGH therapy, not only can you expect to improve your metabolism and lose unwanted body fat, but you will also see a noticeable change in lean muscle mass and tone. Within a few months, your body will take on a trimmer, more toned appearance.
Supporting the Body's Structural Integrity
Improved lean muscle mass helps to protect the bones and internal organs from damage. HGH therapy also strengthens the bones from the inside, increasing new bone cell growth while slowing down the resorption of old bone cells. Strengthening the bones decreases joint pains and bodily stiffness, allowing the body to become more flexible and move with greater ease and fluidity. The body also begins to respond better to exercise which helps rebuild strong bones and muscles.
Restoring a More Youthful Looking Appearance
HGH is the cell regenerator. One of human growth hormone's primary functions is stimulating the production of new cells. Aside from strengthening bones and muscles, HGH also increases collagen and elastin supplies necessary to keep the skin layers thick and plump. By doing so, the skin begins to tighten, and the visible signs of wrinkles, sagging, age spots, and cellulite begin to decrease. Nails start to grow faster and stronger to resist peeling and cracking. Hair strands grow in thicker and shinier. Six months into treatment, some people even notice the return of their natural hair color. There is also the potential for regrowth in areas of previous hair loss.
Enhancing Sexual Desire, Functions, and Pleasure
Dwindling hormone levels should not signal an end to a healthy sex life. Loss of interest in sex can lead to many problems in a relationship. The other partner, not understanding what is occurring, may question the change in a once robust sex life. Thoughts of infidelity could arise, or, the shunned partner may seek pleasure elsewhere. Do not let hormone levels ruin a happy relationship. Human growth hormone therapy helps to jumpstart feelings of sexual desire, improve arousal, and even support proper sexual functions. Men suffering from erectile dysfunction often find significant improvement from HGH therapy. Women dealing with the vaginal dryness that typically accompanies menopause and aging find that lubrication improves significantly. Both genders report enhanced orgasm intensity and pleasure. Along with the previously mentioned changes in energy, body composition, mood, and appearance, it is clear that HGH can do wonders for one's sex life.
Improving Internal Organ Functions, Blood Flow, and Heart Health
In its role as a cell regenerator, HGH provides new cells to the internal organs and circulatory system. HGH helps prevent internal organ shrinkage, allowing the organs to maintain their ideal size and proper functions. By improving blood cell production, HGH aids the circulatory system in bringing oxygen-rich blood to all parts of the body. Human growth hormone also helps lower LDL cholesterol, triglyceride, and blood pressure levels to improve heart health.
Strengthening the Immune System
HGH helps the body maintain a stable immune system. Human growth hormone supports B and T cell production that fight off invading germs, bacteria, and viruses. Doctors today use HGH to help heal severe burn wounds. HGH increases healing and recovery time.
The Bottom Line: HGH therapy impacts the body from the top of the head to the bottom of the feet. No area of the body is untouched by the effects of human growth hormone therapy.
HGH Therapy Side Effects and Risks
Although HGH therapy prescribed by a hormone specialist is safe for adults with growth hormone deficiency, no medication is entirely without risks. The incidence of side effects from human growth hormone therapy is rare when adhering to the doctor's instructions for use. Following the prescribed dosage and treatment plan under physician supervision can decrease the risk of potential side effects.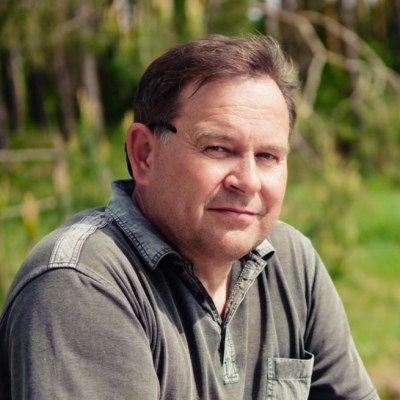 The biggest risk of HGH side effects is for those adults who use HGH "off-label" when it is not needed by the body. Too much human growth hormone in the bloodstream increases the risk of unwanted side effects, such as:
Carpal tunnel syndrome
Insulin resistance
Joint, nerve, and muscle pain
Fluid retention and swelling in the extremities (edema)
Acromegaly
High cholesterol
HGH Therapy Diagnosis and Costs
Before prescribing hormone replacement therapy, the HRT specialist runs diagnostic blood tests to determine which, if any, hormone levels are deficient. The test results, along with the findings from a physical examination, consultation, and review of the individual's medical history help determine the type of treatment required.
Upon diagnosis of human growth hormone deficiency, the doctor determines the necessary dosage of HGH along with the frequency of administration. Most people inject HGH once a day, typically at night.
The cost of HGH therapy depends on the following factors:
The prescribed dosage and frequency of treatment
Scope and severity of the symptoms of HGH decline
Current state of health of the individual
Age, gender, height, and weight
Chosen brand of HGH and preferred delivery system
Our hormone doctors prescribe numerous high-quality brands of HGH, and each offers a variety of injector styles. A consultation with one of our medical advisors will help you select the best option to meet your needs.
Getting HGH Therapy from RX Hormone
The choice of health care provider is perhaps the most important decision you can make. When it comes to HRT specialists, you want to select a clinic that has the knowledge, experience, and caring service that will make you feel at ease with your decision and treatment. That is what you get with RX Hormone.
Family doctors do not have the hormone experience necessary to prescribe HGH therapy to adults. A hormone specialist is the right choice for diagnosing declining hormone levels and bringing them back into a state of physiological balance. Avoid generic hormone therapies and select the clinic that will provide you with a customized program of hormone replacement therapy. Contact RX Hormone today for your confidential, complimentary consultation.
The Bottom Line: Choose a hormone clinic that will provide you with safe, affordable hormone replacement therapy customized to your needs.