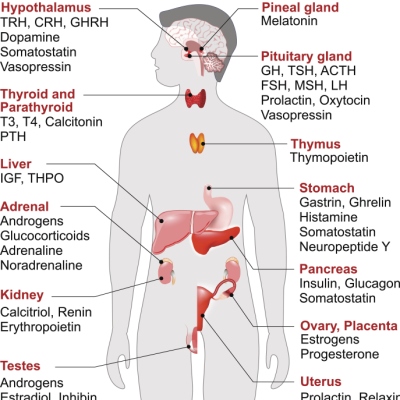 Why Do I Need an HGH Prescription?
You may need a growth hormone prescription if you are over thirty, tired, gaining weight, losing libido, and dealing with any of the many other symptoms of HGH deficiency. Yes, adults can suffer from changes in hormone levels that can benefit from getting an HGH prescription.
If you have no idea why you are run down, suffering from mental fatigue, or physically aging before expected, the help of a growth hormone doctor may be invaluable for you. Signs of premature aging associated with growth hormone decline include:
Thinning, balding, or graying of hair
Age spots or skin discoloration
Sagging skin
Cellulite
Wrinkles
Brittle nails
Hormone replacement therapy (HRT) from a knowledgeable and experienced hormone doctor can improve growth hormone levels and reverse those changes.
Other signs that you can benefit from getting an HGH prescription include:
Joint pains and stiffness
Increased belly fat
Low sex drive
Menopausal symptoms
Depression or mood changes
Poor sleep
Memory issues
High cholesterol or blood pressure levels
Loss of lean muscle or strength
Lack of energy
You must have a prescription for growth hormone as it is a controlled medication. A legal growth hormone prescription requires getting your blood tested for growth hormone deficiency.
If the blood test results show a deficiency that backs up the symptoms you are experiencing, you will benefit from receiving a personalized HGH prescription.
You need a prescription for growth hormone if you have the signs of HGH deficiency.
Can I Buy HGH Injections without an HGH Prescription?
Purchasing real growth hormone injections without a prescription is illegal. You must contact a doctor for help and diagnosis if you suspect you have growth hormone deficiency.
Obtaining a legal HGH prescription will allow you to receive real growth hormone injections from a licensed US pharmacy.
Some people think there is a benefit that comes from skipping the call to the HGH hormone doctor and purchasing their shots online from unregulated websites. Not only is that illegal, but it also puts your health at great risk.
Without an HGH prescription, you run the risk of getting counterfeit medications that may be extremely dangerous to use.
If you are serious about the desire to improve growth hormone levels in your body, you want only real, legal growth hormones.
It is not only illegal, but also dangerous to buy growth hormone without authorization from a doctor.
What Can I Expect After I Get an HGH Prescription?
Once you get an HGH prescription, you will begin to receive the many benefits that come when you improve growth hormone levels.
Benefits of increasing HGH hormone levels in your body include:
Loss of belly fat
Better muscle tone
Increased energy
Sharper memory and brain functions
Improved sleep
Stronger bones
Reduced aches and stiffness
More youthful appearance
Thicker hair growth
Better sex drive and performance
Improved immune and metabolic functions
These are only some of the many ways that increasing growth hormone levels will help improve your life.
Getting an HGH prescription will benefit all areas of your life.
How Do I Get an HGH Prescription?
When searching for how to get HGH prescription online, you want to contact an experienced HRT doctor. That is how you get the best care, accurate diagnosis, and personalized treatment to bring you the benefits that you seek.
To get a legal prescription for growth hormone, you must first complete a consultation with a medical advisor at our clinic. After that, you will visit a local laboratory for your blood test. A physical examination is also necessary. We have placed our medical forms online for easy completion. That is all it takes to get your HGH prescription.
Once you have completed the steps listed, our hormone doctor will review the results and determine if you are HGH deficient. If so, you will receive a prescription for the correct dosage of HGH that you need to rebalance your growth hormone levels.
Contact our hormone clinic today for a free, confidential consultation.