Sermorelin therapy helps reverse human growth hormone deficiency symptoms in adults. Doctors consider sermorelin a secretagogue – a substance that promotes the secretion of another hormone. Sermorelin accomplishes the same function as growth hormone-releasing hormone (GHRH) produced in the hypothalamus. When not enough GHRH is released to impact HGH production, sermorelin therapy can fill in the gap. Growth hormone secretagogues promote natural HGH production that occurs in the anterior pituitary gland. As a result, sermorelin indirectly aids in the secretion of IGF-1 (insulin growth factor 1), a hormone stimulated by the liver's receipt of HGH.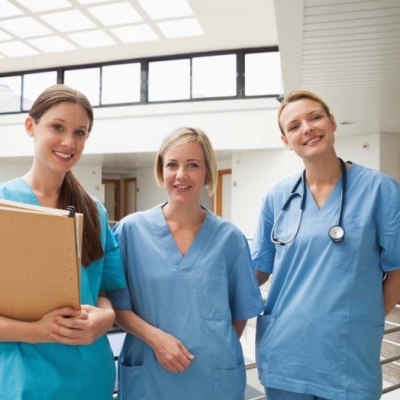 Sermorelin directly acts on the same GHRH receptors that respond to growth hormone-releasing hormone. The stimulus to the somatotrophs (HGH producing cells) in the anterior portion of the pituitary gland regulates GH production.
The Bottom Line: Sermorelin therapy treats human growth hormone deficiency by boosting natural HGH production in the anterior pituitary gland.
Combining Sermorelin Therapy with GHRPs
Doctors specializing in hormone replacement therapy sometimes prescribe sermorelin acetate in combination with one or two types of growth hormone releasing peptides (GHRP). The purpose of adding either GHRP-2 and/or GHRP-6 to medically prescribed sermorelin therapy is to maximize HGH production.
GHRP-6 is a synthetic version of ghrelin, often called the hunger hormone. GHRP-6 helps stimulate growth hormone release from the somatotropic cells. Additional benefits of adding GHRP-6 to sermorelin therapy include:
Appetite regulation, including inducing hunger
Gastrointestinal functions
Carbohydrate metabolism
Indirect stimulation of IGF-1 production
GHRP-2 is another synthetic version of the ghrelin analog. However, it does not aid in appetite regulation the same way as GHRP-6. Growth hormone releasing peptide 2 does not contain ghrelin's lipogenic properties, but it does stimulate HGH secretion.
Sermorelin, Sleep, and HGH
When you buy sermorelin to treat growth hormone deficiency, you also help to improve sleep. Low HGH levels coincide with increased levels of cortisol which can make it difficult to fall asleep at night. Elevated cortisol levels inhibit growth hormone production. As sermorelin increases HGH, cortisol levels decline. Lack of sleep is a contributing factor to GH deficiency as more than half the daily supply of HGH comes during periods of slow-wave sleep. Sleep loss equals an HGH deficit.
The use of sermorelin therapy for HGH production means less waking at night, longer and deeper sleep durations, and more energy during the day. As sleep improves, so, too, do HGH levels.
Benefits of Sermorelin Therapy
Sermorelin therapy offers the same benefits as HGH injections for people whose deficiency does not yet require HGH therapy. The main difference between the two treatments is the speed factor. HGH will produce faster results as it directly increases the levels of growth hormone in the body. Sermorelin takes longer to initiate change because it stimulates the pituitary gland to increase HGH secretion.
Sermorelin benefits include:
Better sleep resulting in more energy
Improved metabolism and loss of belly fat
Increased lean muscle mass and bone density
Fewer joint pains and muscle stiffness
Sharper brain functions and memory
Enhanced cell regeneration including collagen and elastin production
Tighter skin and decreased signs of aging, including wrinkles and sagging
Thicker, fuller hair and stronger nails
Improved mood, outlook, quality of life
Reduced feelings of depression, stress, and anxiety
Immune system support
Enhanced sexual feelings and functions
More drive, determination, motivation, and productivity
The Bottom Line: When you buy sermorelin therapy to increase HGH production, you get the same superior benefits as with human growth hormone injections.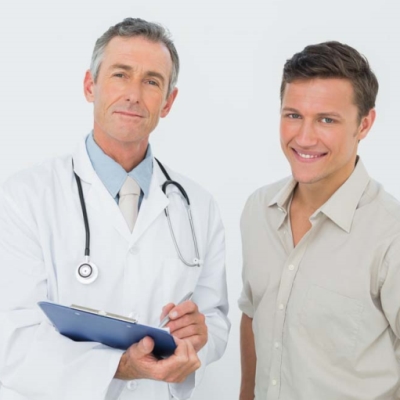 Side Effects of Sermorelin Therapy
Although HGH treatment is safe for GH deficient adults, sermorelin is an even safer alternative to use. Sermorelin therapy side effects are exceedingly rare. The most likely reaction is pain, redness, itching, or swelling at the injection site. Improperly used HGH therapy has the potential to increase growth hormone levels too high. Sermorelin cannot lead to too much HGH production. It merely aids the somatotrophs in adjusting growth hormone secretion.
Combining Sermorelin Therapy with HGH Injections
At times, the hormone specialist may suggest that a person buy sermorelin and HGH together. The benefit of that is for someone with extremely low levels of growth hormone who needs the immediate increase that only HGH therapy can provide. Sermorelin ensures the pituitary gland continues to secrete natural growth hormone even when the hypothalamus senses that enough is in the bloodstream.
Sermorelin Therapy Cost
The cost to buy sermorelin online is much lower than that of HGH injections. The process of manufacturing the 191 amino acid HGH molecule using recombinant DNA engineering is a costly endeavor. Sermorelin is less expensive to produce, providing increased affordability. However, the medications cannot be used interchangeably. A person with deficient levels of growth hormone will not benefit from sermorelin as he or she would from HGH therapy. Sermorelin is best utilized by individuals who are in the earlier stages of GH decline.
Get Sermorelin Therapy from RX Hormone
Ultimately, it is the hormone specialist who will decide the best form of hormone replacement therapy for the individual. Blood analysis, physical examination, and a review of the person's medical history and symptoms will determine the appropriate treatment.
At RX Hormone, our hormone specialists provide customized treatment options to reverse the symptoms of hormonal imbalance. Only with a personalized approach can you receive superior benefits safely and affordably.