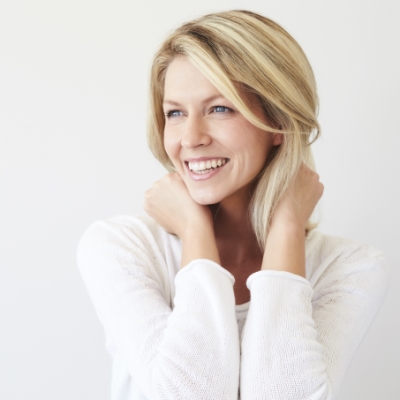 Legitimate hormone doctors do not prescribe HGH therapy for anti-aging purposes. Human growth hormone is not the fountain of youth. It will not stop the clock, nor will it make a person young again.
That being said, there are specific human growth hormone therapy anti-aging type benefits that we will discuss in this report.
Anti-aging is a term that often means preventing the effects of the passage of time on the body. We think of these effects as the development of wrinkles, age spots, thinning and drying of the skin, cellulite, and sagging. Hair thinning and balding, brittle nails, and weight gain are other common changes we experience as we get older.
The use of HGH therapy for anti-aging in these issues has a lot to do with some of the basic functions of growth hormone in the body.
In this review, we will look at the following:
The connection between HGH and aging
Anti-aging benefits of HGH
How people can use HGH for anti-aging purposes
Whether there is a way to get HGH for anti-aging
HGH therapy is not authorized for anti-aging purposes.
What Is the Connection between HGH and Aging?
There is a strong argument for the connection between HGH and anti-aging. After all, human growth hormone is responsible for the body's ability to regenerate new cells. What do these new cells do? They take the places of those that die off each day. The body needs these cells to maintain strong bones, muscle mass, internal organ size, skin collagen and elastin, and hair and nail growth. HGH also ensures that the body continues to manufacture hundreds of billions of new blood cells each day – including red and white blood cells and platelets.
When we talk about people using HGH therapy for anti-aging purposes, it is often because they want to improve their appearance as they age. However, there is more to growth hormone functioning than cell regeneration – although that is crucial. After all, if the internal organs shrink, their essential effects on the body can decline, leading to a host of health problems.
Other critical HGH therapy anti-aging functions are seen in the brain. As people age, they often report cognitive problems such as:
Decreased learning capability
Impaired cognitive processing
Slow or impaired memory
Lack of focus
Reduced concentration
Depression
Mood changes
Increased feelings of stress
Insomnia and other sleep issues are also common as we age. Sleep is crucial to HGH levels as that is when more than half the daily allotment of HGH enters the bloodstream. The brain is also home to an abundant supply of HGH receptor cells that require growth hormone signals every day to carry out their functions. Without adequate HGH, cognitive function declines – increasing the risk of age-related dementia.
Does HGH Have Anti-Aging Benefits?
Another area of age-related decline is sexual performance. Women often report vaginal dryness as being a contributor to decreased sexual desire and pleasure. Men may suffer from some form of erectile dysfunction as they age. Failing heart health, which is also connected to declining HGH levels, can play a role in sexual functions as proper circulation to the sex organs is crucial for performance. In this way, the use of HGH therapy for anti-aging can help improve sexual functions well into old age. HGH also helps to promote testosterone release, which is the primary libido stimulator in men and women.
How else does HGH work for anti-aging properties in adults?
We briefly touched on the benefits of HGH for heart health and circulation, but it goes significantly deeper than that. Low growth hormone levels contribute to many of the risk factors associated with cardiovascular disease, including:
High LDL and total cholesterol and triglyceride levels
Insulin resistance
Weight gain
Increased inflammation
Elevated blood pressure
Among the so-called HGH anti-aging benefits are improved cardiovascular functions and a decreased risk of type 2 diabetes. Since HGH also helps maintain bone density, it reduces the risk of osteoporosis.
HGH therapy helps to improve sexual performance and heart health – two factors that can decline with age.
How Do I Use HGH Therapy for Anti-Aging?
HGH therapy for anti-aging benefits should only be used by people diagnosed with growth hormone deficiency. Human growth hormone injections can help reverse symptoms of HGH deficiency, but they will not prevent a decline in people with healthy HGH levels. If your body produces enough growth hormone, administering more will only result in unwanted side effects.
Hormone specialists understand how to use HGH for anti-aging purposes in people with a verified growth hormone deficiency. For that reason, you want to ensure you are dealing with a hormone doctor.
The use of human growth hormone for anti-aging should focus on people who are growth hormone deficient and suffering from symptoms associated with HGH decline. Growth hormone deficiency can take a toll on emotional well-being, energy, sleep, appearance, cognitive functions, heart health, immunity, metabolism, libido, and more. For those reasons, maintaining HGH balance is crucial at any age.
HGH therapy is not an anti-aging treatment – it is a way to balance deficient growth hormone levels to bring about positive change.
How Do I Get HGH Therapy for Anti-Aging?
Here at RX Hormone medical center, we do not recommend contacting an HGH anti-aging clinic as you do not want to find that you are prompted to engage in other "anti-aging" treatments such as Botox injections, laser rejuvenation, liposuction, and more.
The medically prescribed use of HGH therapy for anti-aging reversal of symptoms of growth hormone deficiency is best done by a hormone replacement therapy (HRT) specialist. The HRT doctor knows that balancing hormone levels will typically reverse any unwanted symptoms of the decline, negating the need for other treatments.
Medical consultation, blood analysis, physical examination, and a review of a person's health history are essential parts of the diagnostic process.
For more information about how to get growth hormone therapy for anti-aging benefits, please contact RX Hormone for a free consultation.