Today, doctors prescribe testosterone replacement therapy to both men and women who have clinically diagnosed low testosterone levels. Testosterone deficiency, also termed Low T for short, can affect any adult at any time. The male body begins to decrease its level of producing testosterone around age thirty – a decrease that continues at a pace of one to two percent each year. Female testosterone decline occurs during menopause when the ovaries stop manufacturing hormones. The use of testosterone therapy as a tool to replenish what nature has removed with aging brings a sense of vitality back into one's life.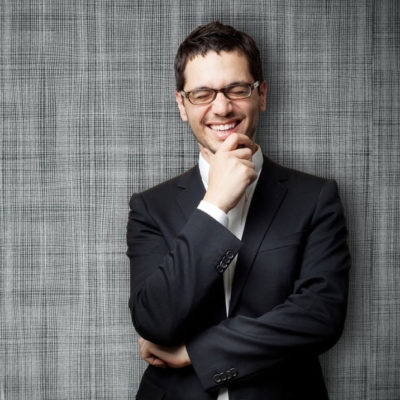 Why should you learn more about testosterone therapy?
As you age and face either andropause or menopause, your body undergoes many changes. Weight gain, impaired sleep, mental decline, muscle and bone loss, and fatigue become commonplace. Sexual drive and a decrease in sexual functions diminish personal relationships. Depression, mood changes, and a lack of motivation often affect both personal and professional aspects of daily life.
The Bottom Line: Testosterone therapy replenishes what nature removes from the body due to aging. Testosterone replacement therapy can improve both personal and professional aspects of daily life.
Testosterone Therapy and Why It Matters for Men and Women
Although it is thought of as the male sex hormone, testosterone plays an essential role in maintaining many physiological functions. The impact of testosterone is far reaching for men and women alike, influencing the following areas of health:
Metabolism
Energy levels
Sleep
Bone mineral density
Muscle mass
Brain functions
Emotional well-being
Heart health
Cholesterol levels
Red blood cell production
Sexual functions and responsiveness
Testosterone therapy for men and women can ensure that these functions continue to keep the body strong and healthy.
Testosterone Therapy: Why the Choice of Doctor Matters
It is natural to contact one's personal physician when something does not seem right. The sheer scope of symptoms associated with testosterone deficiency can cause fear that something serious is wrong. However, for people over age thirty, hormone level blood analysis may provide the answers rather than spending time on costlier diagnostic testing that leads nowhere.
A hormone specialist is a doctor who has extensive experience treating adults dealing with hormonal imbalances. The hormone physician can recognize symptoms associated with deficiency often during the initial consultation. Unlike general doctors that often brush these symptoms aside as signs of aging, hormone specialists will not say:
"Get used to the changes – they are just natural signs of aging."
"Everybody goes through these changes – you will get used to them."
"I do not believe in hormone therapy. That is not something you need."
"Hormones are supposed to decline. Do not mess with nature."
"Get more exercise, sleep, and lose weight."
"Here, take some vitamins."
"I guess I could try prescribing some type of hormone therapy."
Testosterone replacement therapy will not help unless it is needed and prescribed as required for the body. TRT is a personalized type of medical treatment customized based on need following blood analysis and physical examination.
The Bottom Line: A doctor who specializes in hormone replacement therapy can prescribe precisely what the body needs to balance hormone levels and improve health and well-being.
Testosterone Therapy – More Than Just a Testosterone Shot
Testosterone therapy is more than just receiving a one-time shot in the arm. Because treatment is customized, it may look different for each person.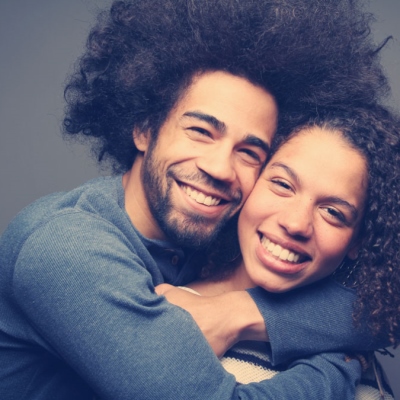 Women in menopause will often receive testosterone replacement therapy in the form of a custom compounded cream that they apply to a small area of skin once a day. Occasionally, the hormone doctor may also prescribe anastrozole, an estrogen blocker to reduce the conversion of testosterone into estradiol. This is especially important for women at higher risk of breast cancer who can still receive TRT safely to reverse their menopausal symptoms.
Men must ensure that they receive testosterone therapy customized to their needs. Increasing testosterone levels to their ideal state requires careful calculations on the part of the doctor. Too much testosterone can lead to other unwanted side effects. For that reason, hormone specialists often include other medications as part of the TRT protocol:
HCG and Testosterone
HCG – human chorionic gonadotropin – is a hormone that can help prevent a condition called testicular atrophy. When a man uses supplemental testosterone, the hypothalamus often decreases the production of hormones that can help stimulate testosterone production. The reason for this is that the hypothalamus senses how much testosterone is in the bloodstream and will not allow the body to produce more when levels are high. Supplemental testosterone never enters the testes. Since they do not have an adequate supply of testosterone being produced there due to TRT, testicular shrinkage could occur. Lack of testicular testosterone also decreases sperm count and fertility. HCG bypasses the hypothalamus and stimulates the production of testicular testosterone.
HCG Benefits Include:

Preventing testicular atrophy (shrinkage)
Increasing natural production of testosterone
Improving spermatogenesis – sperm cell maturation
Preventing infertility due to testosterone therapy
Enhancing testosterone production after TRT

Anastrozole and Testosterone
Anastrozole is an estrogen blocker. Male or female, the body naturally converts testosterone into estradiol, a form of estrogen. While some estrogen is necessary, too much can lead to a hormonal imbalance called "estrogen dominance" that can have some dangerous effects on the body. When estrogen levels go unopposed by testosterone and progesterone, a person can expect to gain weight. Estrogen tells the body to store fat – predominantly in the abdominal region.
Along with crowding the internal organs and putting a strain on the heart, too much belly fat also produces the enzyme aromatase. It is aromatase that seeks out free testosterone and converts it into estradiol. Elevated levels of estrogen can lead to prostate cancer, enlarged breasts (gynecomastia), heart disease, obesity, hair loss, diabetes, and other health concerns. Using anastrozole to inhibit aromatase actions and block estrogen conversion reduces these health risks.
Anastrozole Benefits Include:

Blocking aromatase conversion of testosterone to estradiol
Decreasing abdominal fat and further fat storage
Increasing the level of free testosterone available for use
Reducing the risk of symptoms associated with high estrogen levels

Clomiphene and Testosterone
Clomiphene (Clomid) is often prescribed for use immediately following the testosterone replacement therapy cycle to encourage the testes to increase natural testosterone production. Treatment with clomiphene helps reset hormone levels after supplemental testosterone use. Doctors sometimes prescribe clomiphene as a fertility aid.
Clomiphene Benefits Include:

Resetting hormone levels
Increasing natural testosterone production
Improving male fertility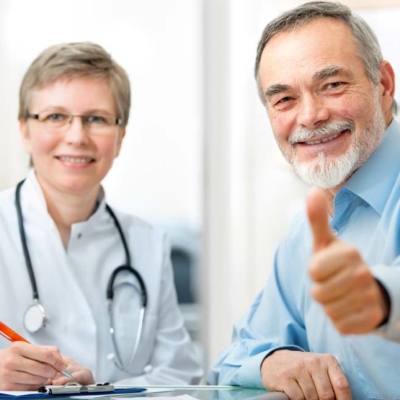 Testosterone Therapy Cost
Due to its personalized nature, the cost of testosterone therapy can vary from one person to another. Treatment takes into consideration the level of testosterone deficiency, an individual's symptoms and current medical state, and desired outcome. Blood analysis, physical examination, consultation, and medical history are taken into consideration when the HRT specialist determines testosterone replacement therapy options.
Other testosterone cost factors include:
An individual's age
Height and weight
Gender – for type of TRT
Testosterone levels
Severity and scope of symptomsType of testosterone therapy
Additional required medications
Getting Testosterone Therapy from RX Hormone
The most important choice a person can make when considering hormone replacement therapy of any kind is the prescribing doctor. Finding a specialist with extensive knowledge and experience balancing hormone levels provides the best outcome from the treatment. General physicians typically do not have this training or experience. That is why turning to the hormone specialists at RX Hormone is the best option.
We know your health and well-being matter to you, and to all those who care about you. Our personalized approach to balancing hormone levels is custom-designed to improve how you look, feel, and function in your day-to-day life. We provide a variety of options to satisfy both physical needs and budgetary concerns. Please contact our hormone clinic directly for further information and assistance.
The Bottom Line: RX Hormone provides customized testosterone therapy programs for men and women dealing with the effects of Low T.