Sermorelin is a secretagogue – a hormone that aids in the secretion of another hormone. In this case, sermorelin acts as a booster for human growth hormone production in the pituitary gland. The benefits of sermorelin help accomplish the same functions as GHRH – a hormone released by the hypothalamus. Growth hormone-releasing hormone, as it is also called, stimulates anterior pituitary gland cells called somatotrophs. These somatotropic cells manufacture growth hormone. When GHRH is not providing enough of a stimulus to the pituitary gland, sermorelin can step in and bind to the same receptors to increase natural endogenous HGH secretion.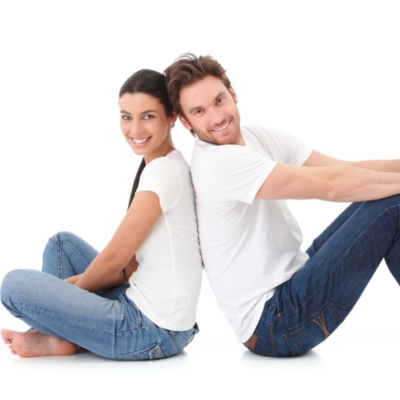 Although sermorelin only contains 29 of the amino acids found in GHRH, the ones it includes provide the necessary stimulus to boost HGH production. Hormone doctors typically prescribe sermorelin for nighttime use to aid in the natural HGH secretion cycle. The body produces more than half its daily allotment of growth hormone during deep, slow-wave sleep. That is why people who get less than seven hours of quality sleep a night tend to age earlier – they are growth hormone deficient. Your body needs that amount of sleep to ensure proper hormone production. Unfortunately, as HGH levels decline, sleep quality and quantity begin to suffer because cortisol levels rise. Cortisol is a natural inhibitor of both growth hormone and testosterone production. Sermorelin benefits help to increase HGH, which then improves sleep and lowers cortisol levels.
As sermorelin helps to increase HGH levels, better sleep translates to waking up rejuvenated and refreshed. Since the metabolism also relies on growth hormone for proper functioning, you will burn more fat while you sleep. That provides the body with more than weight loss – you will also have increased energy during the day.
Another one of the benefits of sermorelin increasing HGH levels is cell regeneration. These cells are crucial to your appearance as they help keep your muscles toned. As you age, the hair-growth cycle shortens due to reduced cell proliferation. Hair strands become thinner, fall out sooner, and color-producing melanocytes decrease. That is why balding, graying, and thinning of hair is prominent with growth hormone deficiency. Sermorelin benefits help to improve hair growth by increasing HGH levels and cell reproduction. As sermorelin promotes HGH regeneration of new cells, elastin and collagen production improve. The result here is smoother, firmer, younger looking skin. Skin cells plump up and reduce the appearance of aging caused by sagging and wrinkles.
The Bottom Line: Sermorelin is a secretagogue that helps promote growth hormone production. Some of the benefits of sermorelin for adults include better sleep, more energy, weight loss, improve hair growth, and more youthful looking skin.
Other Sermorelin Benefits for Adults
Other benefits of sermorelin for adults include:
Stronger immune system functions
Faster healing time and recovery from illness, injury, and exercise
Enhanced bone density and strengthening of connective tissues and joints
Reduced joint pains and bodily stiffness
Decreased abdominal fat
Improved mood, outlook, quality of life, and sense of humor
Reversal of feelings of depression and isolation
Support for internal organ size and functions due to cell regeneration
Better glucose uptake by the body's tissues
Reduced risk of insulin resistance
Enhanced cognitive functions, memory, focus, and drive
Libido support for better sexual desire, arousal, performance, and pleasure
Improved cardiac functions, output, and capacity for exercise
Hormone specialists prescribe sermorelin therapy to adults whose growth hormone levels are lower than ideal. Sermorelin therapy can help to increase natural HGH production without risk of side effects or overproduction. As one of the most beneficial ways to boost HGH levels in the body, sermorelin improves overall well-being. Men and women can all benefit from sermorelin if their human growth hormone levels are starting to decline. Sermorelin uses the body's natural processes and pathways to promote growth hormone release and delivery to GH receptor cells.
Sermorelin requires a doctor's prescription and supervision. To learn more, please complete the short form on this page, and one of our medical wellness advisors will contact you. Of course, you can also call us directly to learn more about the benefits of sermorelin for your body. As always, consultations are confidential and free of charge or obligation, so contact us today.
The Bottom Line: The benefits of sermorelin can help increase HGH levels to improve overall well-being in adults. Both men and women can benefit from sermorelin therapy.