Description
Unlike other brands of HGH injections, Serostim has a specific use – the treatment of HIV-associated wasting in adults. There are strict guidelines for the prescribing and use of Serostim HGH therapy:
Your doctor must diagnose you with HIV-associated wasting (cachexia)
You are required to use antiretroviral therapy while taking Serostim
There should be no diagnosis of active cancer – anti-tumor therapy must be finished and the patient in remission before starting HGH treatment
Do not use HGH therapy in conjunction with acute critical illness resulting from complications of abdominal or open-heart surgery
Serostim should not be used by patients with complications from multiple trauma due to accident or acute respiratory failure
What is HIV-associated wasting and how do I know if I have it?
Some people with HIV who take HIV medications experience a loss of energy and unintentional weight loss. The following signs can help you determine if you should discuss having cachexia with your physician:
Weight loss – unlike the fat burning that occurs when dieting, weight loss due to cachexia happens without intention. The extreme weight loss that can occur with HIV-associated wasting can dramatically alter your appearance.
Energy decline – changes in the level of physical endurance can cause you to become fatigued rather quickly. Lack of energy often leads to exhaustion. Along with unintentional weight loss, energy decline can occur rapidly and cause you to tire more quickly.
Decreased lean body mass – with HIV-associated wasting, an individual will also lose muscle mass at a rapid pace. The body needs to pull energy from the muscles, causing a significant decline in muscle tone and strength.
If any of these concerns are present, you can buy Serostim with a doctor's prescription to reverse these effects.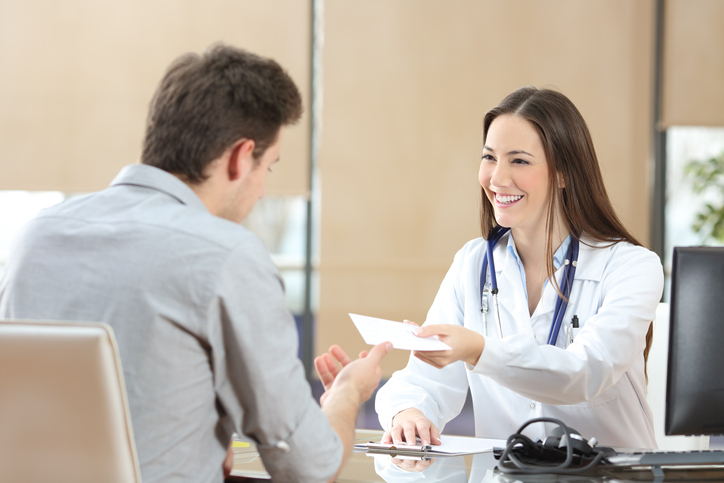 Here are some signs to look for associated with HIV-associated wasting:
Difficulty performing usual tasks and activities
Need for more frequent rest
Easily fatigued after certain types of activities
Reduced exercise capacity
Recent unexplained weight loss
Clothes fitting loosely
Overall weakness
Adverse changes in appearance due to fatigue, weight loss, and muscle decline
The following factors may lead up to HIV-associated wasting that can benefit from treatment with Serostim HGH:
Decreased metabolic ability of the body to process the food you consume for energy.
Growth hormone production decline or resistance – the pituitary gland does not produce enough GH, or the body's receptor cells become resistant to its effects.
Inflammation occurs more rapidly with HIV and growth hormone deficiency and can lead to a breakdown of muscle and impaired metabolism.
Difficulty swallowing in some patients can impair caloric consumption and lead to weight loss. Acid reflux, oral disease, loose dentures, esophageal masses, and infections can all contribute to troublesome or painful swallowing.
Diarrhea due to infections, intestinal disease, medication reactions, irritable bowel syndrome or food intolerance may contribute to HIV-associated wasting.
Low testosterone often results from growth hormone deficiency (GHD). Testosterone is crucial for maintaining muscle mass and metabolic functions.
Infections may cause appetite loss or difficulty swallowing, as well as impact metabolism.
Appetite loss reduces caloric intake which can rapidly lead to HIV-associated wasting. Nausea, constipation, oral sores, fatigue, depression, medications, and other factors may impact appetite and nutritional intake.
Serostim HGH is recommended for the treatment of growth hormone deficiency and HIV-associated wasting.
Benefits and Side Effects
Serostim benefits do not differ much from those of other brands of HGH therapy. The primary purpose of treating HIV-associated wasting with Serostim is to improve overall body weight, lean muscle mass, and energy levels. In one study of 757 people diagnosed with HIV-associated wasting, individuals received either Serostim or a placebo every day or every other day for 12 weeks. An additional group of individuals received treatment for either 24 or 48 weeks.
Results of Serostim based on stationary bike exercise were as follows:
9.1% increase in physical endurance for those who received Serostim injections daily
8.9% physical endurance increase for individuals receiving Serostim every other day
-0.2% decline for those who received a placebo
Regarding weight gain and increased lean muscle mass, the study found the following benefits:
Daily Serostim use showed a 6.5 lbs increase in weight and an 11.5 lbs increase in lean body mass
Every other day use of Serostim resulted in 4.9 lbs increase in total weight and 7.3 lbs for lean body mass
Placebo results were 1.6 lbs increase in weight and 1.4 lbs of lean body mass
Because Serostim deals with patients who already have weakened immune systems due to the HIV virus, the side effects are sometimes different than with standard growth hormone deficiency treatment. Serostim side effects for patients with cachexia include:
Unusual skin sensations including numbness and tingling
Nausea
Swelling of the feet or hands
Extreme fatigue
Stiffness or pain in the bones, muscles, or joints
Gynecomastia in males
Less common but more severe side effects of Serostim could include:
Elevated blood sugar levels
Vision changes
Cancerous growths (tumors)
Abdominal pain or tenderness associated with the pancreas
Carpal tunnel syndrome
Increased HIV virus – must continue antiretroviral therapy while using Serostim
Serostim offers significant benefits for individuals with HIV-associated wasting.
Before and After Results
The use of Serostim HGH therapy offers numerous positive results to individuals dealing with HIV-associated wasting. Some of the reported improvements include:
Better appetite
Renewed enjoyment from eating
Happier mood
Better appearance
Feeling healthier and stronger
Increased weight
More energy and endurance
Serostim can help improve overall quality of life for patients on antiretroviral therapy who have symptoms associated with cachexia.
How to Use Serostim
Your doctor will provide you with detailed instructions on how to use Serostim injections. You may also watch online videos showcasing the step by step preparation and administration procedures. Serostim comes in freeze-dried powder form requiring reconstitution with a sterile solution before first use. Standard insulin syringes withdraw the prescribed dosage from the vile and inject it below the abdominal skin.
You may also purchase Serostim in click.easy cartridges for the one.click autoinjector pen, or as the Serojet needle-free delivery system. Most people will inject Serostim HGH once a day, in the evening.
Serostim is a once-daily HGH treatment administered by inject in the evening.
How to Buy Serostim Online
If you are looking to get Serostim for sale for the treatment of HIV-associated wasting and growth hormone deficiency, please follow these guidelines:
Only buy Serostim injections online from a regulated US pharmacy with a doctor's prescription. The use of HGH for any other than authorized reasons can result in potentially dangerous side effects. HGH therapy is safe when prescribed and supervised by a doctor.
Do not purchase Serostim from websites that do not require a prescription. The internet "black market" is fabled for delivering counterfeit and potentially dangerous medications.
Use Serostim HGH under doctor supervision and do not alter the dosage or treatment schedule without physician approval.
You will undergo blood testing and physical examination before you can purchase Serostim HGH. Please communicate any concerns or side effects to your doctor to ensure the safe use of human growth hormone therapy.
For additional information, please contact our hormone clinic for a confidential, no-cost consultation.
Buy Serostim from a secure, regulated US pharmacy with a prescription from a doctor specializing in hormone therapy.